Southern Health
The new Drupal 8 Sector website for Southern Health brings together content from the primary, secondary and tertiary health services in the Southern district.
A detailed content strategy was implemented before the website planning even started. Great care was taken to ensure content is easily delivered to a wide audience and accessibility at the forefront of the build.

A community stakeholder group was established to thoroughly test the website for both content and accessibility prior to launch ensuring the content strategy was effectively delivered in the final product.
The 'Southern Health A-Z' - directory is integrated with healthpoint.co.nz. Daily live API feeds allow the Southern Health site to dip into the large amount of information available about healthcare providers, referral expectations, services offered and common treatments.
Strategy & planning
Prototyping
Visual design
Responsive front & back end build
Web Accessibility Standards
Third party API integrations
Ongoing support & collaboration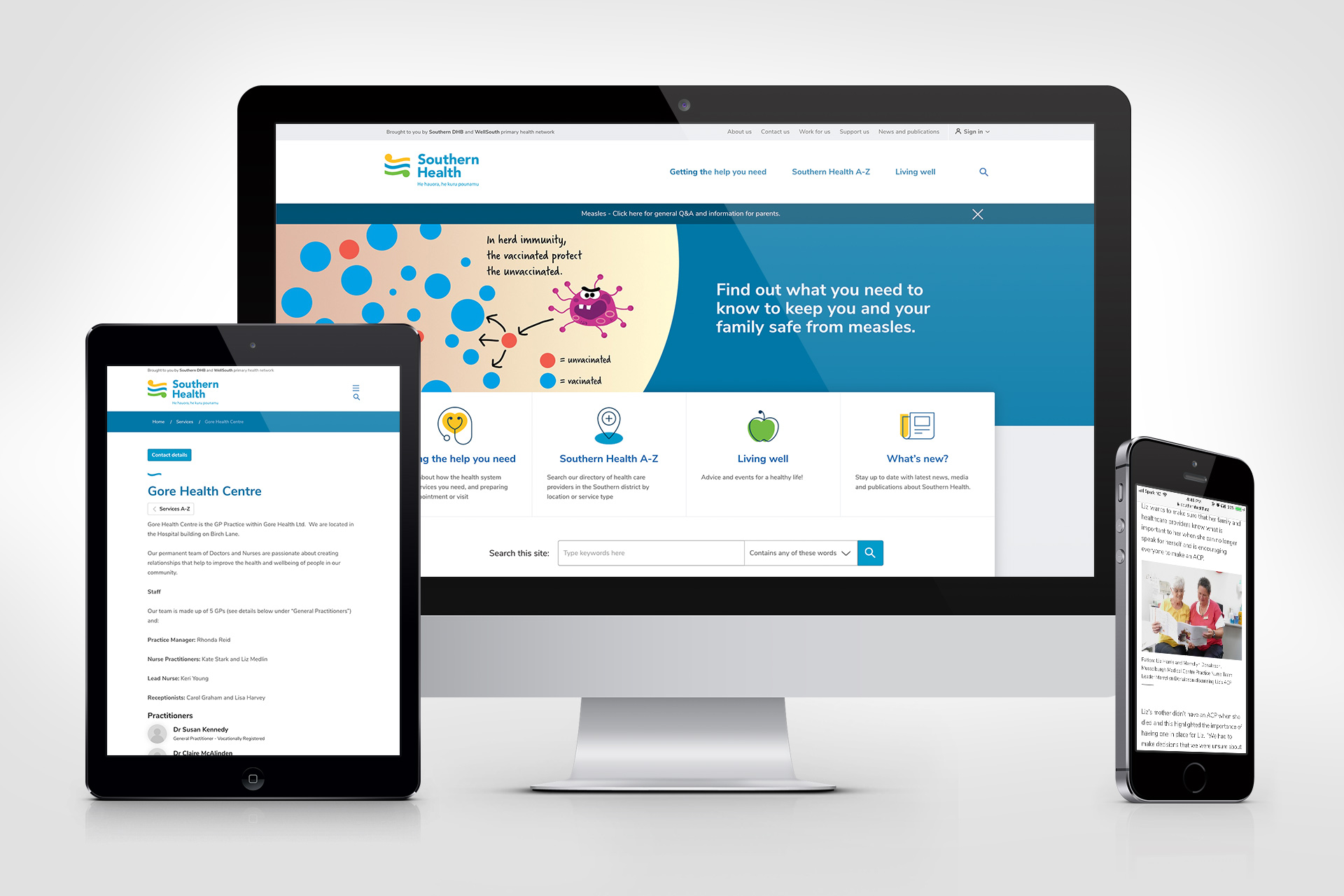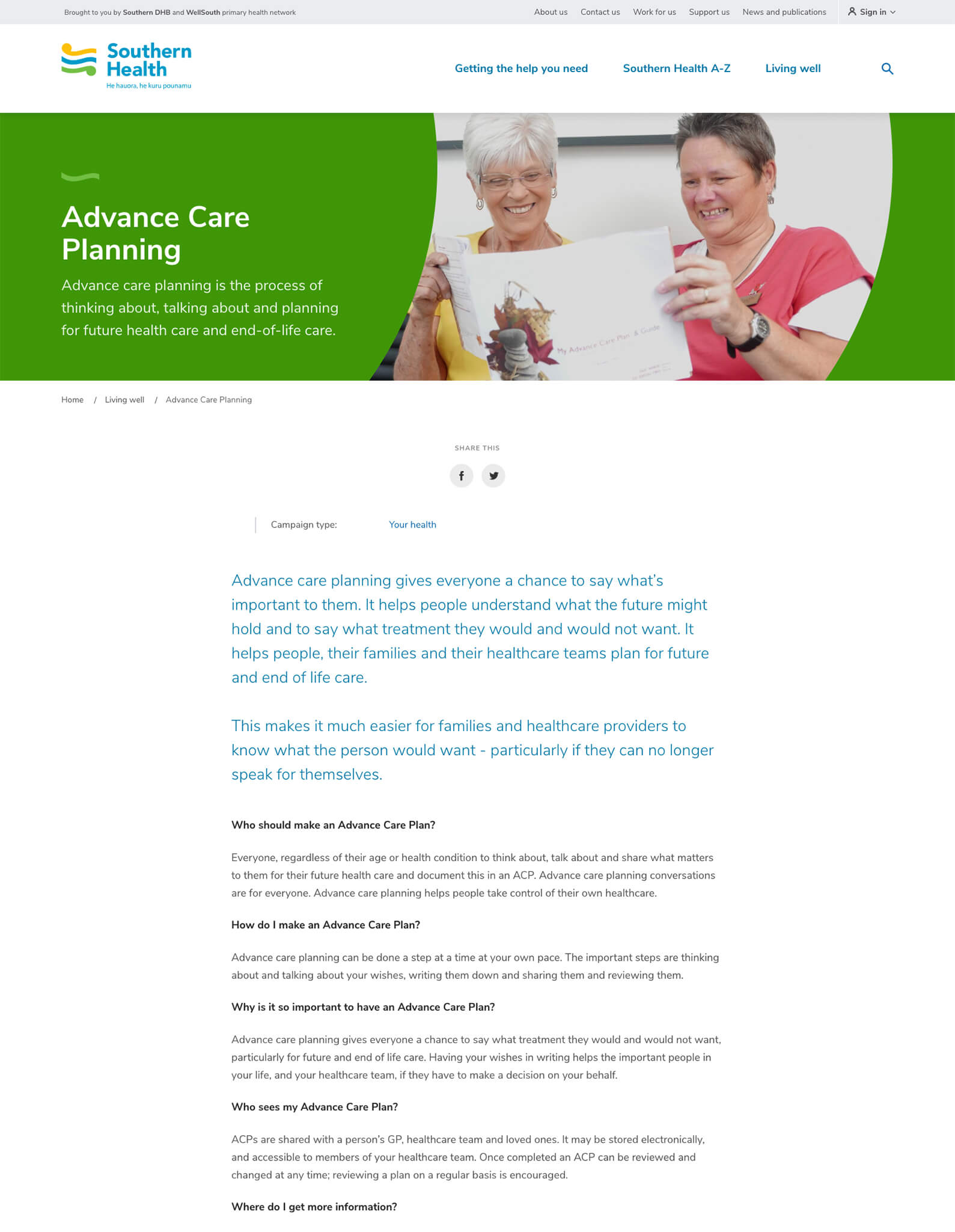 A focus on up to date and patient centric content is at the heart of Southern Health. From 'Living well' - patient stories and health advice through to detailed information about the health system in the south, Southern Health is using an array of Sector tools to streamline the delivery of their content.
A workflow was created to allow multiple content authors to work independently sections of the website and be overseen by a central communications admin team. Simple authoring, approval and publishing tools allow for quick creation and delivery of important community health information.
Yes
A daily API service takes multiple service feeds from healthpoint.co.nz and combines these into a single content type within the Southern Health site. This allowed Sparks to streamline the different content from HealthPoint into a single structured 'listing' on the Southern Health site.
2020 will see geolocation services added to allow patients to filter services not only based on their healthcare needs, but also their location. Covering more than 62,000 km2 this will be a key feature for patients in the southern region.
Yes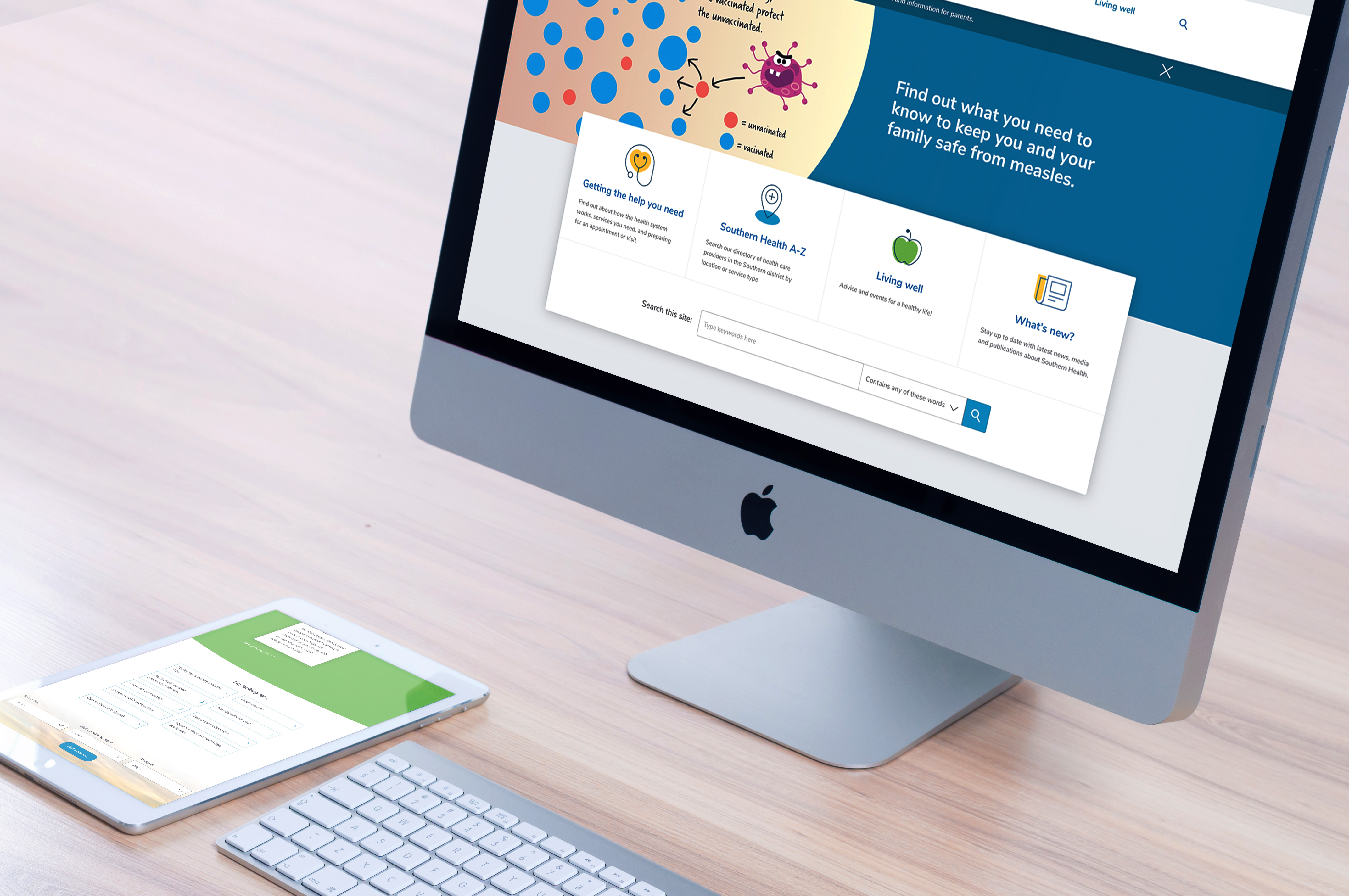 #74bd4c
Sparks specialise in content strategy and ensuring your website puts the right message into the hands of your audience. Hayden can talk you through the creative process of bringing a new brand to life online.