Unitec Institute of Technology
Sparks have been working with Unitec Institute of Technology since early 2017, taking over a Drupal build that had passed through a number of sets of hands and was in need of some care and attention.
Sparks set out to untangle the confusing pathways and a slow-loading user interface from the inherited site. We rolled up our sleeves and did the hard work to make measurable improvements.
Late 2018 Sparks and Unitec launched a 6 month project overhauling the core UX and IA of the website on the back of detailed user research (both locally and internationally). Results showed an immediate increase in pages per session, session duration and a drop in bounce rate.
Strategy & planning
IA/UX user journey
Visual design & prototyping
Responsive front & back end build
Ongoing support & collaboration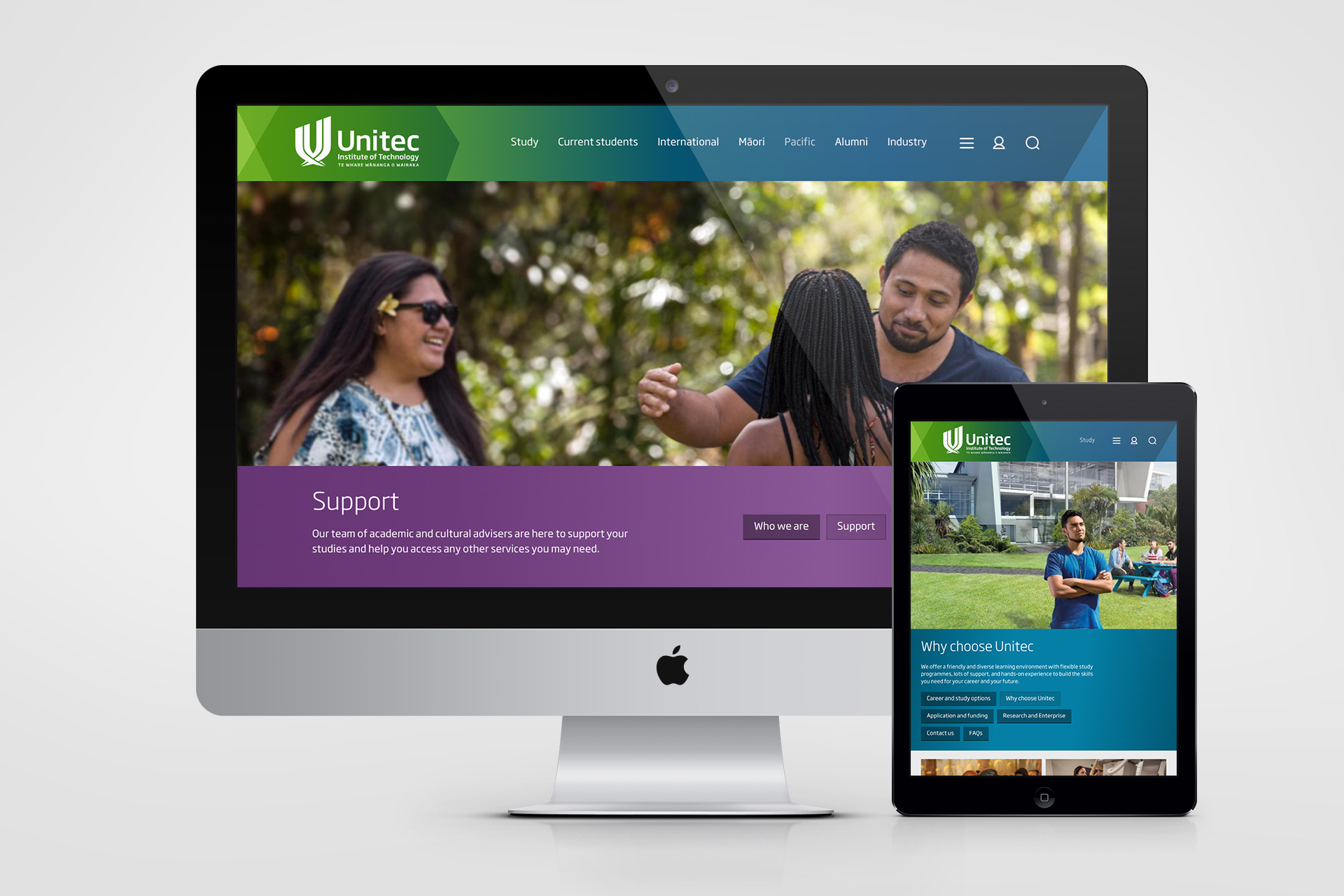 Specific areas of improvement to date include upgrading the search from an external provider to a highly functional Solr search tool as well as targeted campaign landing pages to support large scale above the line advertising.
No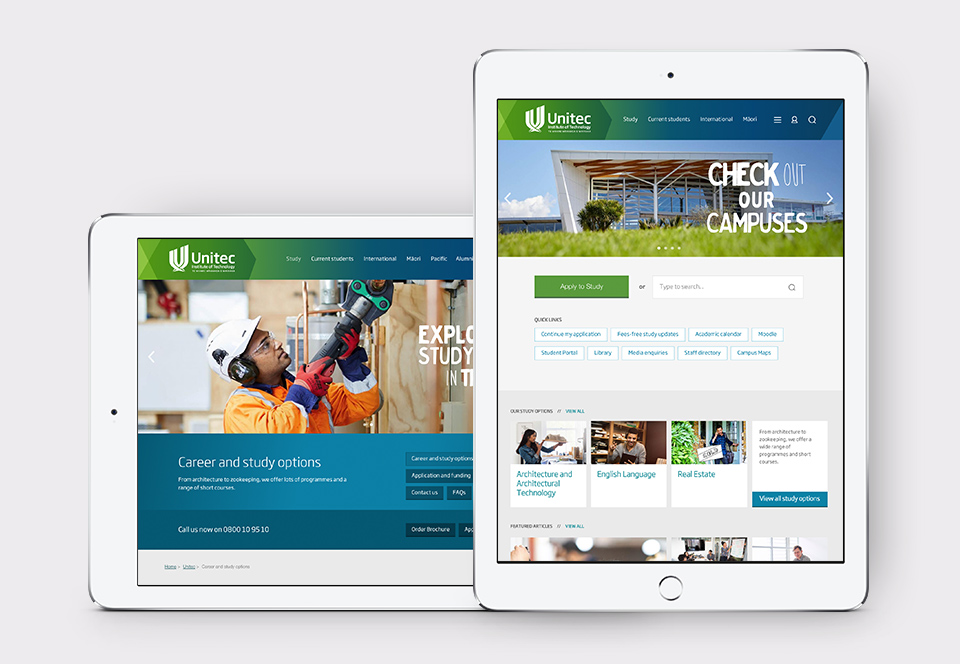 UX considerations and updated IA have greatly improved the delivery of key content to users throughout the primary landing pages across the site. Unitec site administrators were not forgotten as improved tools for staff to manage content were introduced, lowering the cost of ownership of the site.
No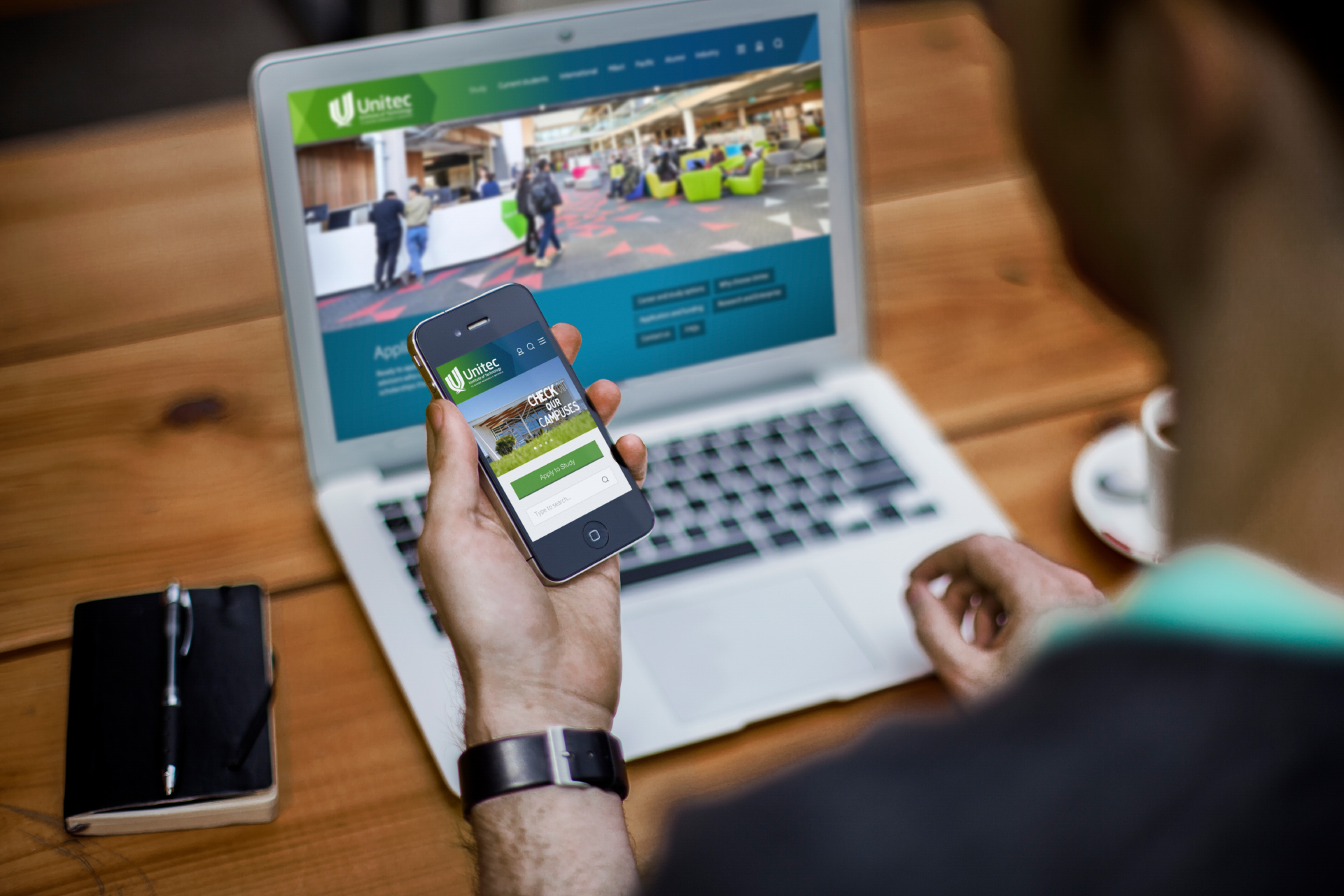 #007fa6
Sparks have a knack for dealing with pre-loved websites that are in need of modernisation. Get in touch with Hayden to talk through your needs and let us see how we can lower the cost of ownership and revitalise your existing website.