Rangitoto College
Rangitoto College required a full design, development and implementation for a new website. Rangitoto College is recognised locally and around the world for its academic excellence, sporting achievements, performing arts and for the quality of its young people. The site supports this reputation by being both content rich and visually engaging.
The outcome of the new build is a modern, engaging and effective website that accurately portrays the student experience, better informs parents, and ultimately supports and drives enrolments.
Services provided
Strategy & planning
IA
Visual design & prototyping
Responsive front & back end build
Integrated single sign-on
Language support
Multi page forms
Ongoing support & collaboration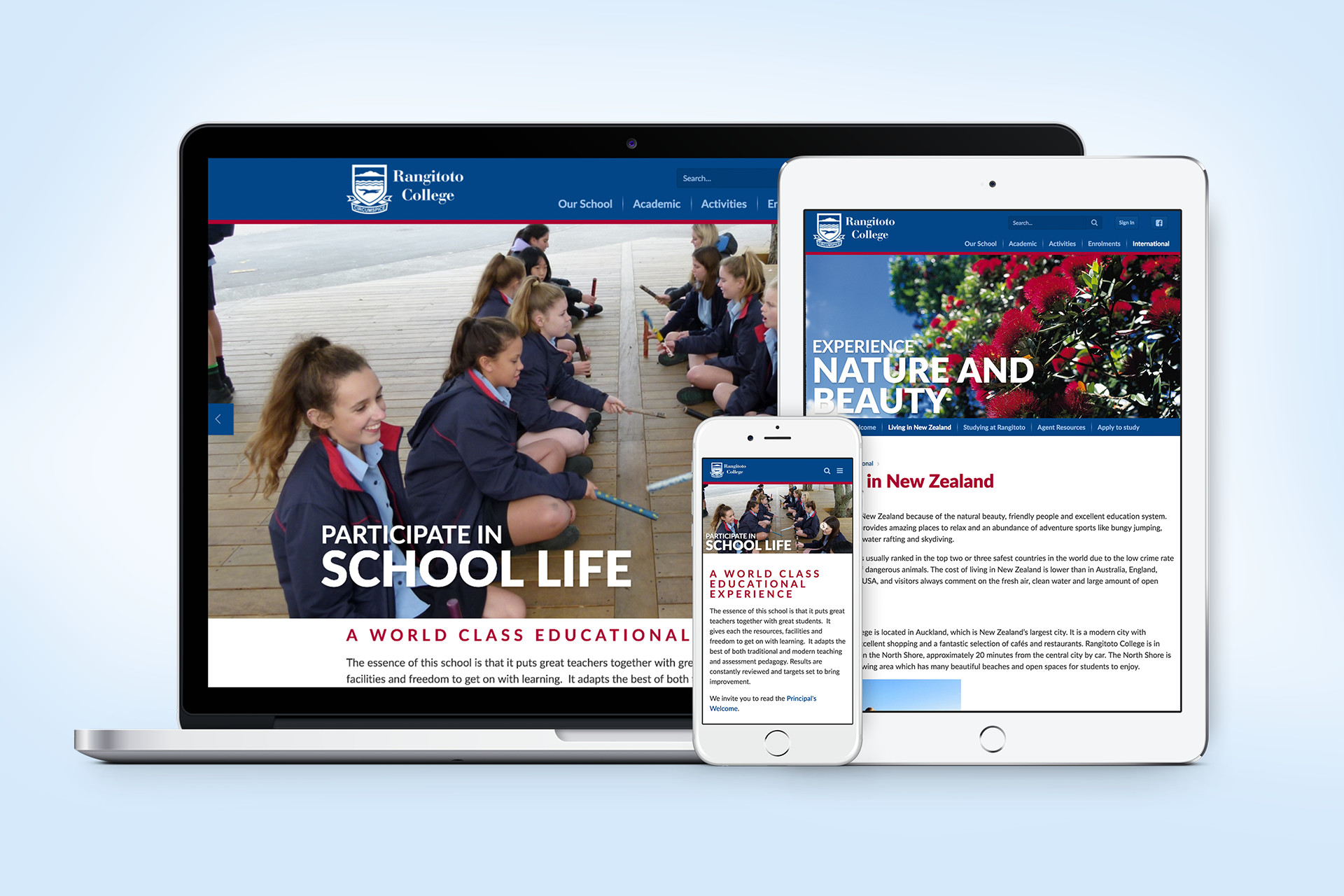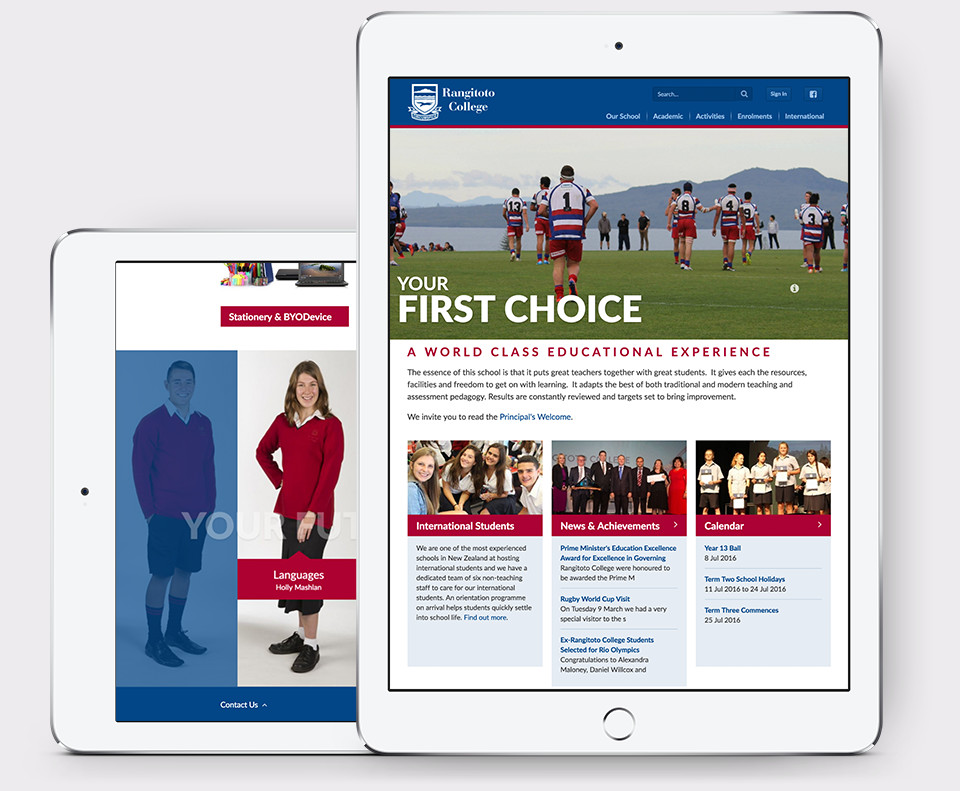 A fresh approach using photos and real people to bring Rangitoto College's culture to life.
No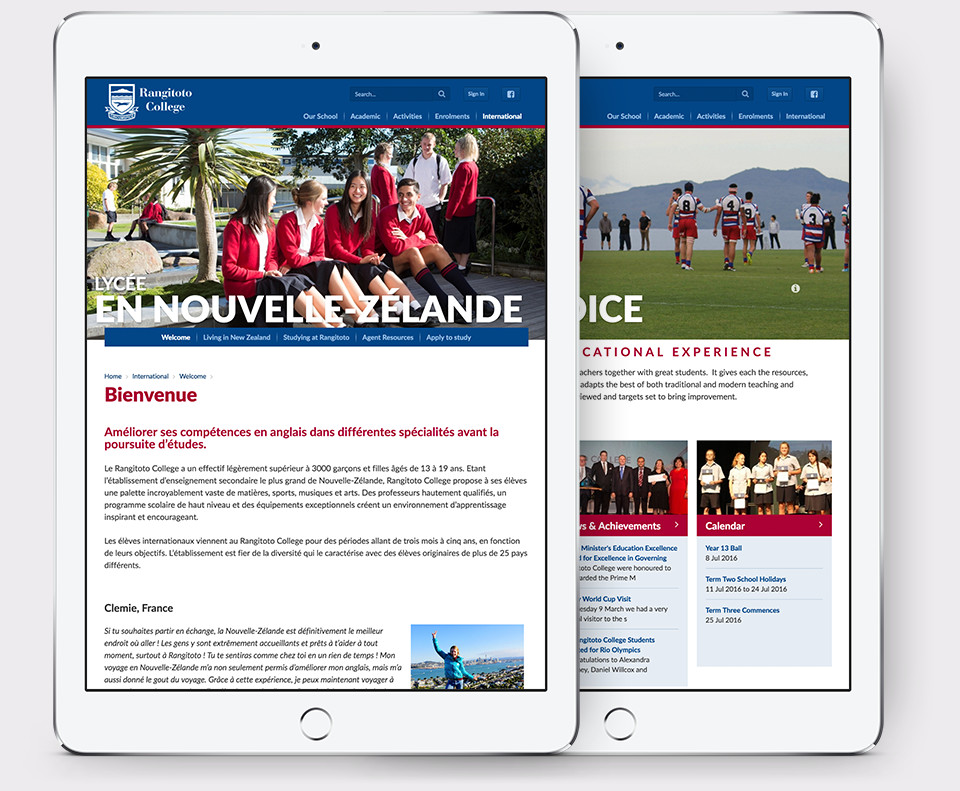 Multi-language support with geo tracking for key enrolment information for prospective overseas students, caregivers and agents.
No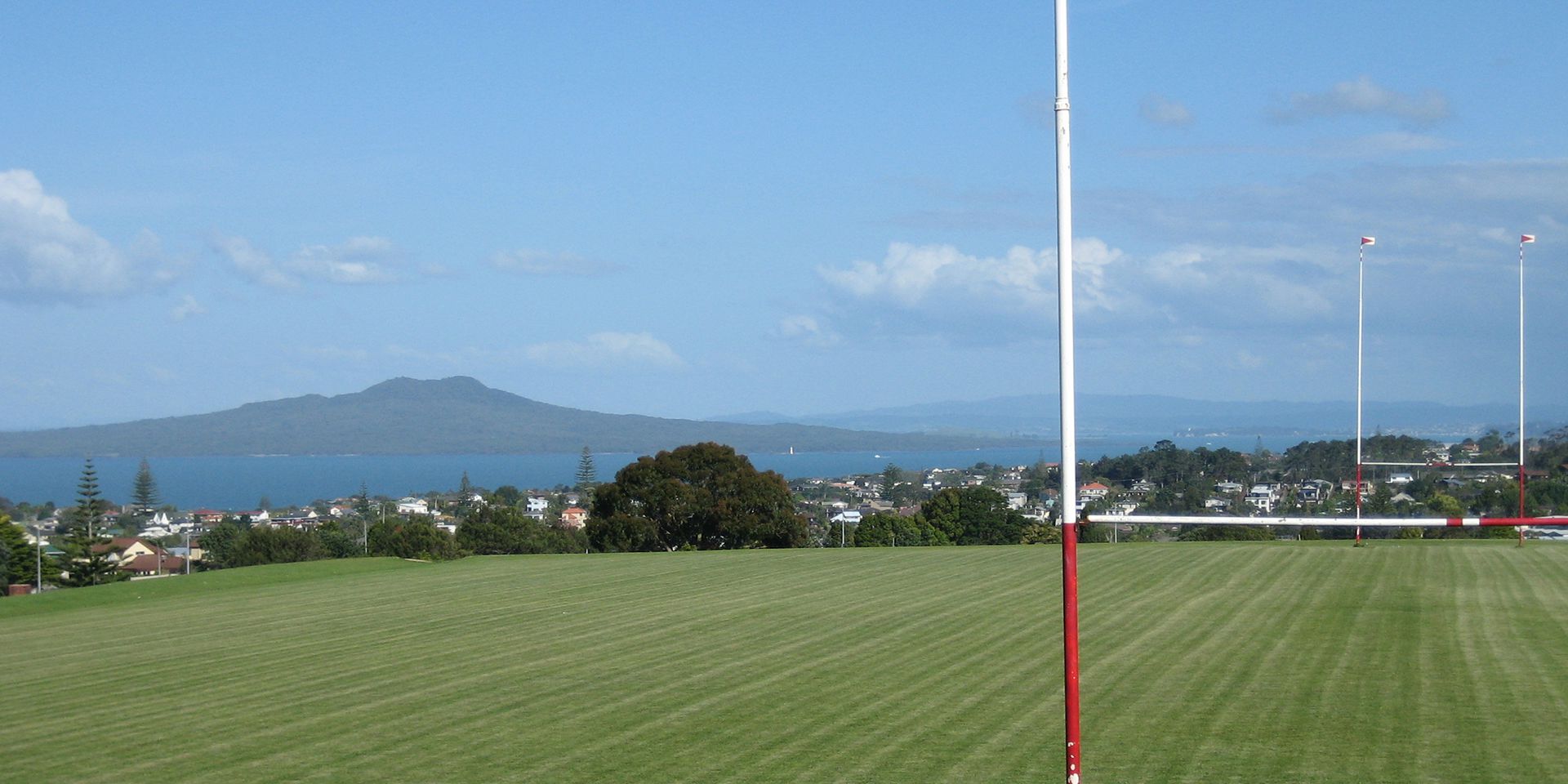 #054885
If you need a clean, modern website design that enables users to make a key decision then talk to us. We can talk you through the creative process of bringing your brand to life online, and Hayden would be more than happy to discuss how to make a content managed site that works for marketers and engages with your audience.